Tecoon
Site Admin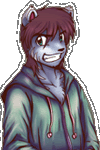 Joined: 27 Mar 2006
Posts: 441


Location: Nevada, USA
Posted: Mon Nov 27, 2006 9:22 am

Post subject: SERIOUS Announcements!
&nbsp

---

11/27/2006 (9:22 A.M. - PST)

Alright...

Since there has been a big surge of people signing up with retarded usernames and fake e-mails, I will be forced to change the account activation process to where I have to approve the person first.

This will at least eliminate people who just type in a random e-mail, yet somehow still get in here. I will get rid of the obvious people right off the bat, though I am sure one or two will slip by me if they really want to.

I hope this severely cuts down the "porn" links to viruses.

Sincerely,
Tecoon

Last edited by Tecoon on Thu Oct 16, 2008 7:17 pm; edited 1 time in total
Tecoon
Site Admin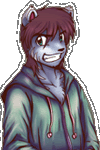 Joined: 27 Mar 2006
Posts: 441


Location: Nevada, USA
Posted: Thu Oct 16, 2008 7:16 pm

Post subject:

---

Alright, well, you all know I'm not really active here... at all.

I made some general changes.

- Public viewers (unregistered) can now see pretty much all of the topics openly, but still only registered members can post (to avoid any trolls of course).

- I have added a new "Video Games" section, where we can post about new and upcoming games (or old if you like), especially since that's a huge interest of mine, being in school for that industry and all.